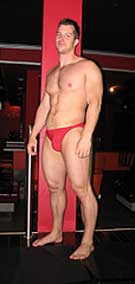 This is the third installment of the popular Annual Wrestling Bash series. Included in the exciting match-ups is a never before seen contest featuring two classic muscle gods - Sébastian and René.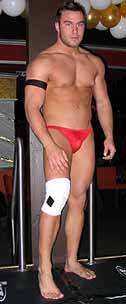 Rikki signed a contract to wrestle SEXXY Eddie and two newcomers before his injury at the hands of Wesley in Headlock/scissors combo. Before he can take out his revenge against both 'Gab' and Wesley, he MUST fulfil his contract to wrestle these men. Watch what happens when you see the new and improved SEXXY Eddie!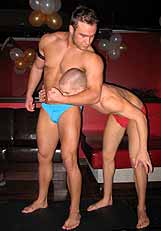 Two BIG muscle hunks take on two lean young wrestlers in a headlock/scissors contest. The surprise! Wesley accepted a bribe from 'Gab' to seriously injure Rikki before a scheduled 'Gab' and Rikki match-up. Watch patiently while Wesley waits for the right moment to carry out his dastardly deed.